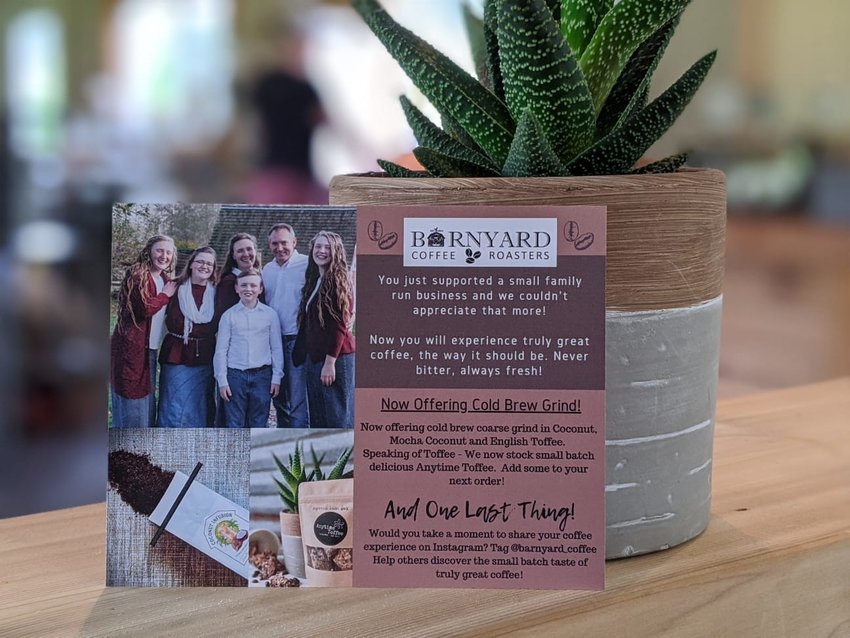 Barnyard Coffee Roasters
~ Fresh Roasted Coffee Daily & OPEN ~
Drop-in or Order Online offering 1 lb, 2 lb & 5 lb bags! All of your favorite origins roasted right here in Blaine! Sumatra, Brazil, Guatemala, Ethiopia, Peru, Mexican Chiapas, Honduras, Colombia, Swiss Water Decaf, our Specialty Espresso Blends. Did we mention loose-leaf tea?! Yes we do that too.
Need it shipped? No problem!
Come on by or visit our website from any internet browser, www.barnyardcoffee.com, check out instagram/barnyard_coffee for promos.
Hours of operation:
Sunday: 9:00 AM — 5:00 PM
Monday: 9:00 AM — 7:00 PM
Tuesday: 9:00 AM — 7:00 PM
Wednesday: 9:00 AM — 7:00 PM
Thursday: 9:00 AM — 7:00 PM
Friday: 9:00 AM — 7:00 PM
Saturday: 9:00 AM — 7:00 PM
Follow us on social media